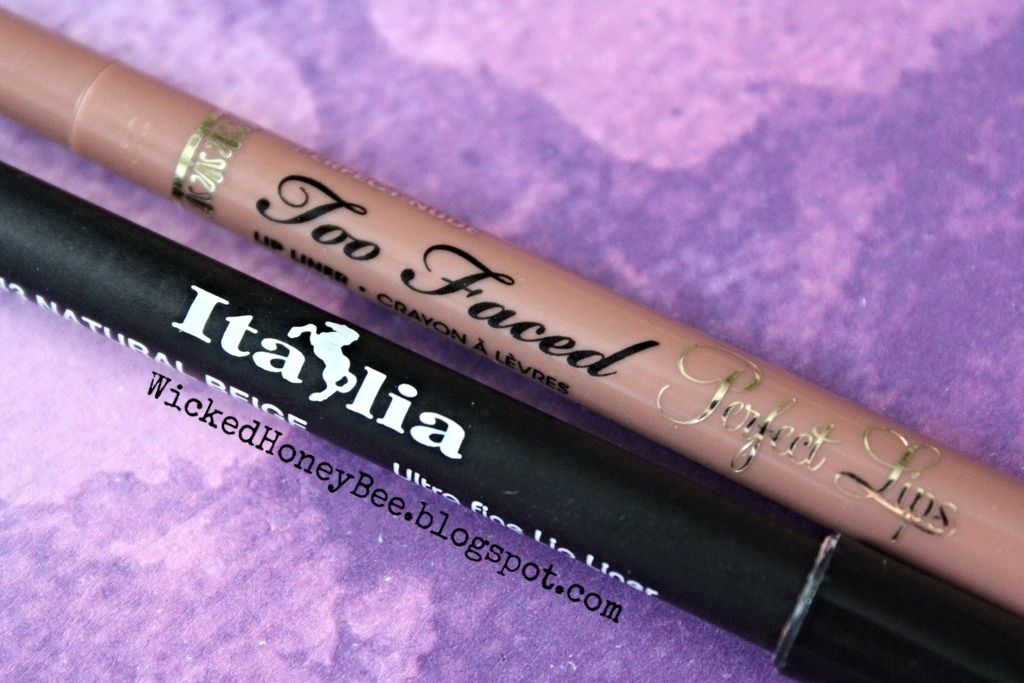 Happy Tuesday my busy bees! I hope you all are doing well in March:) Today I wanted to talk about two products that I enjoy very much. If you know me personally, you would know that my signature lip color is nude. I love nude lipsticks. Mauve nudes, pink nudes, brown nudes. Nude lip products are a staple for me. That being said, so are lip liners! Lip liners help in prolonging the lipstick wear and can make lighter lipstick colors more wearable depending on the lipliner color. These two are my go to's whenever I am wearing a nude lipstick. These babies look very, very similar but are they dupes? Keep reading to find out!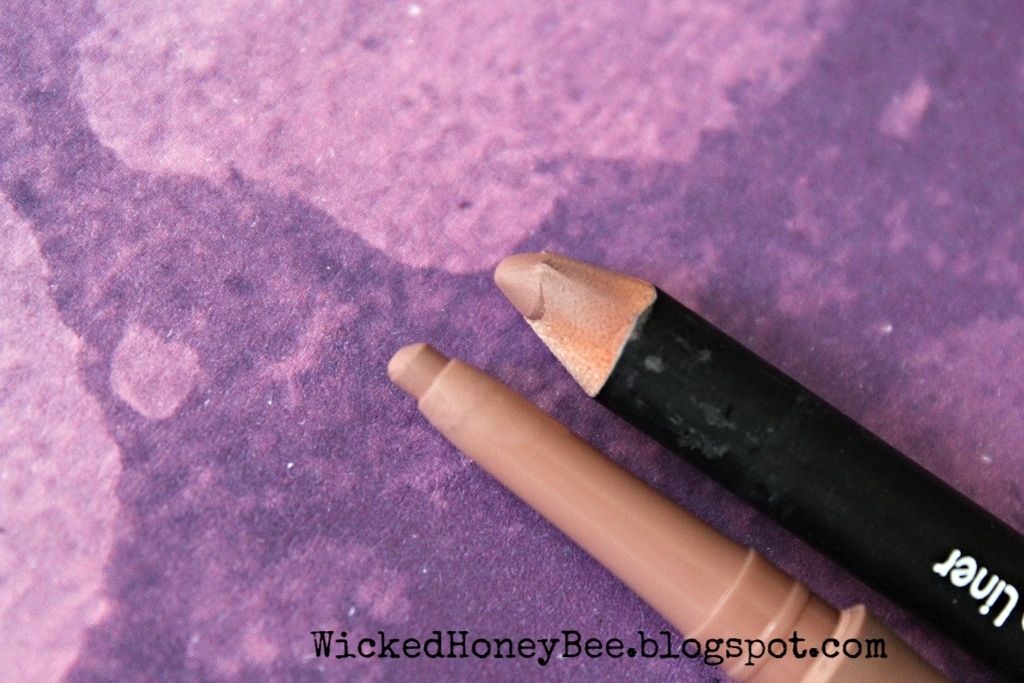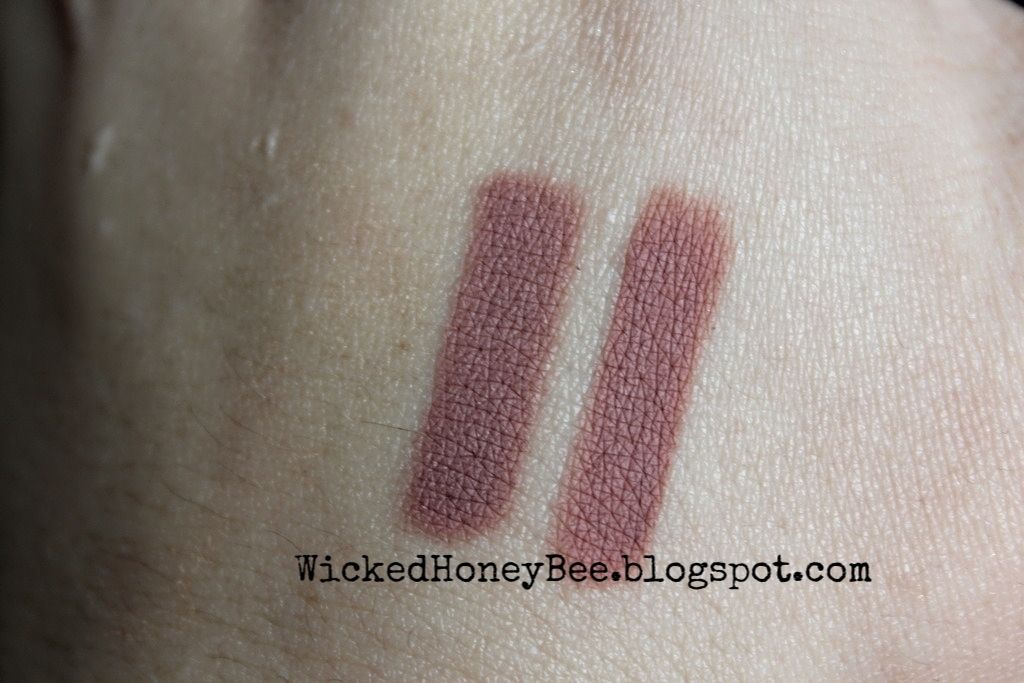 Italia Natural Beige (left), Too Faced Perfect Nude (right)
85% Dupe
Very similar. These are definitely in the same family of nudes but not quiiiite a dupe. Italia's Natural Beige is more cool toned with more mauve undertones while Too Faced Perfect Nude is warmer with more peach undertones to it. They do however get the same job done in terms of being paired with nude lipsticks. I can use MAC's Blankety or MAC's Viva Glam 2 for either one and pretty much get the same finished color on the lips. The photo above is true to color so you can tell that there isn't much of a difference in color. The formula is what really makes them stand apart. Italia's lip liner is a lot more dry and skips more when being applied, while Too Faced glides on more smoothly and creamy. Too Faced lipliner does have a tendency to break more easily especially if lips are not exfoiliated and smooth. I like the Italia Natural Beige color more than I like Perfect Nude but I do like the texture of the Too Faced lip liner. So, I personally enjoy both :)
Italia Lip Liner:
-slightly darker, more mauve
-nude family lip liner
-traditional pencil/ requires sharpener
-sturdier but drier formula
-doesn't last as long as Too Faced
-more product: 0.04 oz
-less expensive : $1-$3 price varies by location and/or website
Too Faced lip liner:
-slightly lighter, more peach
-nude family lip liner
-twisted up pencil
-softer but creamier formula
-longer lasting
-less product: 0.01 oz
-pricier : $17
Happy Tuesday!
Blogging with love always,
Wicked Honey Bee