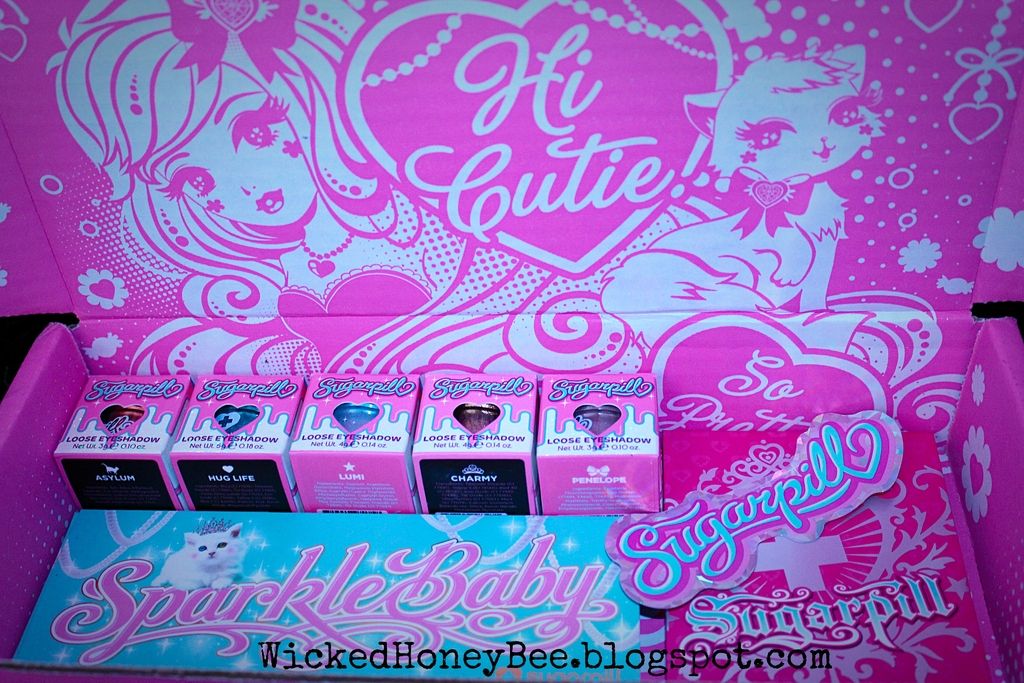 Bonjour readers! I never realized how strong my girly girl side was until I received my first Sugarpill haul. It. is. so. freaking. cute. I am usually never a big sucker for packaging. It's usually just a nice detail but this genuinely made me happy and go, "Awww"!
I got quite a few things:
Sparkle Baby Palette
Heartbreaker Palette
Loose Eyeshadow in Asylum
Loose Eyeshadow in Hug Life
Loose Eyeshadow in Lumi
Loose Eyeshadow in Charmy
Loose Eyeshadow in Penelope
I have heard a lot of good things from this company and I am super excited to try out their products and hopefully enjoy them! I know I am really excited about their new lipsticks and liquid lipsticks. If you follow Sugarpill on Instagram, you would know they are finally releasing their own line of cute as hell lipsticks shaped like pink and white pills and these gorgeous liquid lipsticks with the cutest packaging. Hopefully they are really good quality because I am so ready to snatch them all up!
What are some things you are ready to try out this spring season? :)