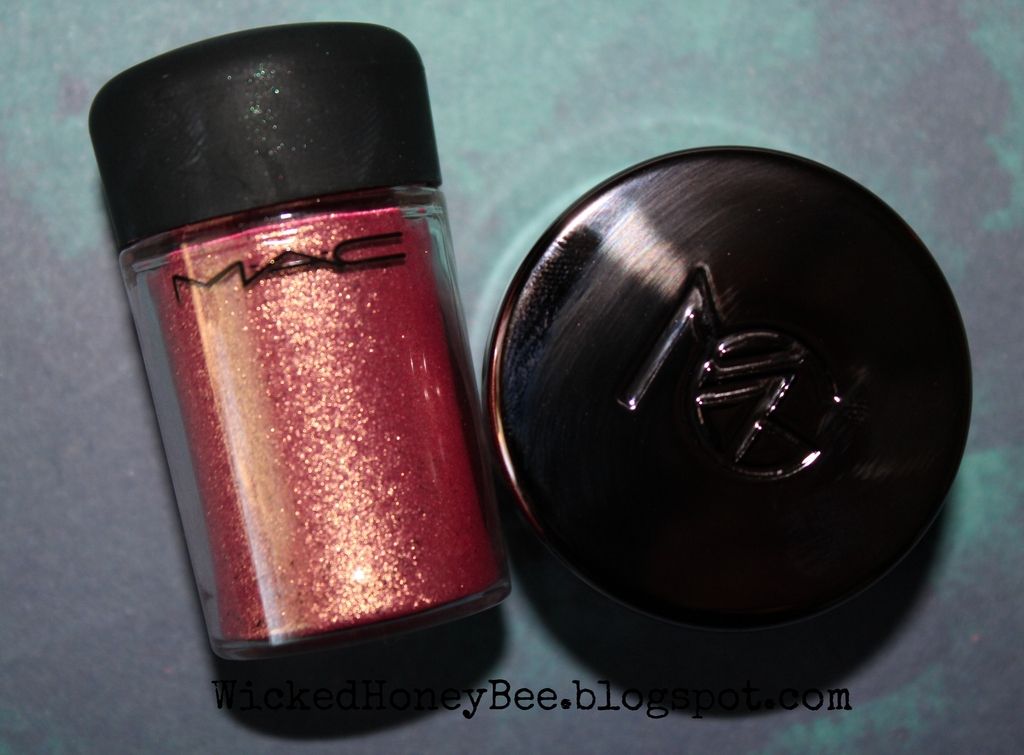 Hey peeps! I'm back again for one more late night post. The way I am working from 6 am to 6pm, I really only have time to take photos on the weekends when the light is still out and write my reviews during the week which explains how I took these... during the day. Anyways, I came across another could be dupe which includes my forever beautiful and stunning MAC's Rose Pigment and of course I ended up picking Makeup Geeks Duochrome Pigment, Wildfire when I ordered from them not too long ago. I swear I am addicted to the same colors over and over again. But are they the same colors...? Keep scrolling to find out :)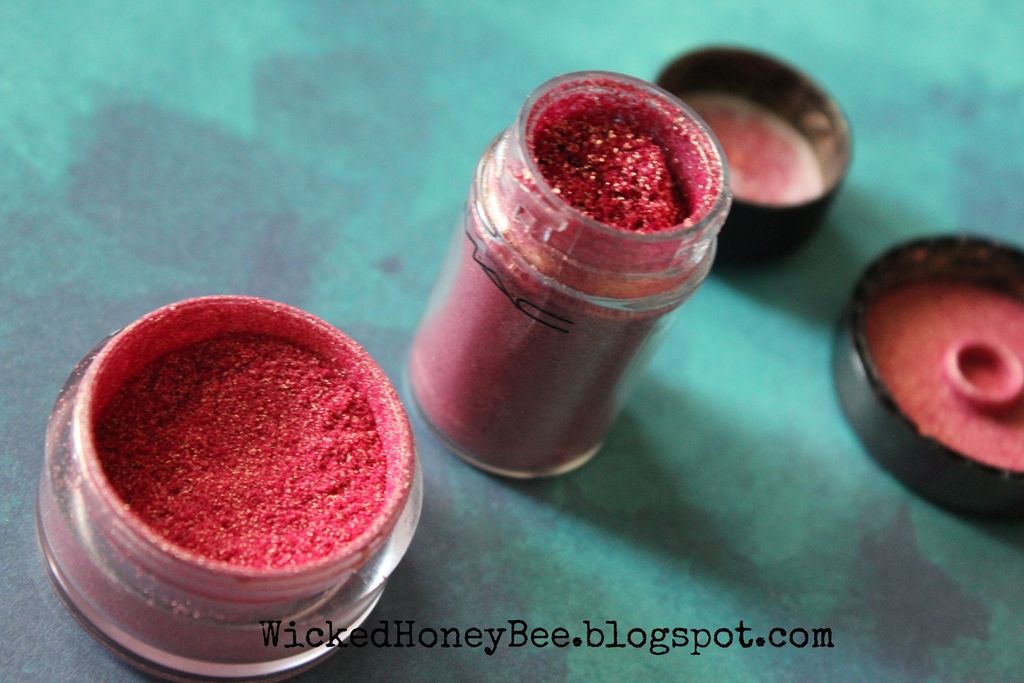 Makeup Geek "Wildfire" left, MAC pigment "Rose" right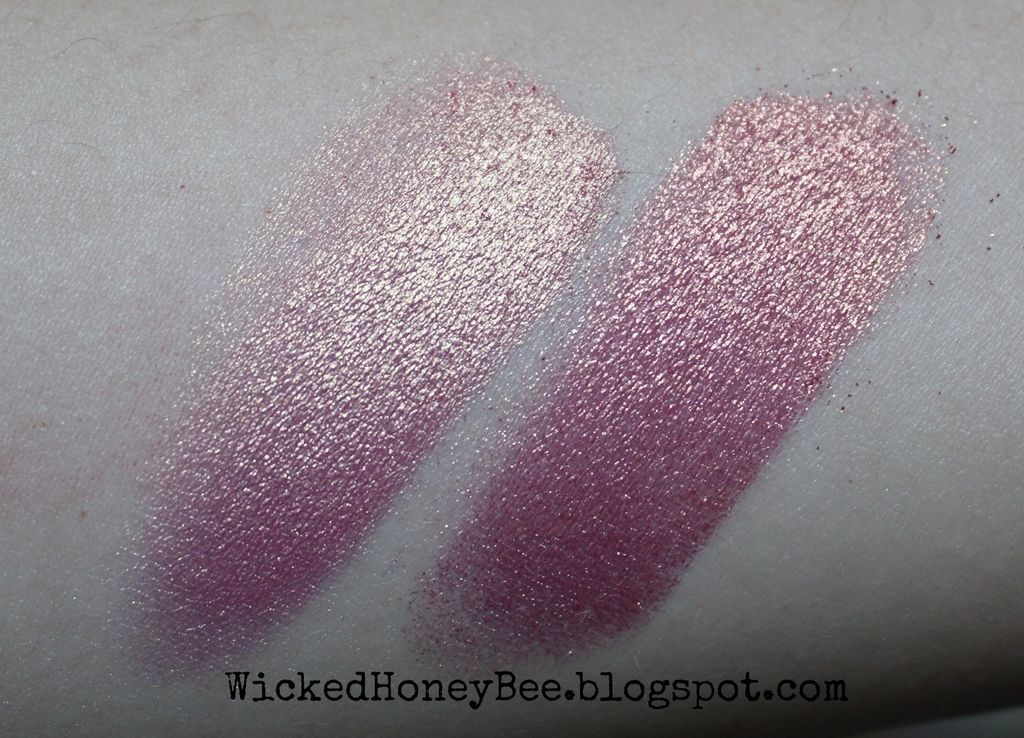 Makeup Geek Duochrome pigment "Wildfire" left, MAC Pigment "Rose" right
95% DUPE
If you already have one of these pigments, you may or may not need the other. It really just depends how picky you are with colors and if you are that kind of person that has 5 different blacks and can tell the difference between them all (where are my makeup fanatics that can never have enough makeup?!?) They are essentially the same shade, tone and shimmer except Rose is darker. In swatches on the hand, you could see the difference that WILDFIRE does have more of that gold reflex but on the eyes you would have a lot of difficulty telling them apart. ROSE is a true rose shade while WILDFIRE leans a little more pink due to darkness difference. I do also think that the makeup geek duochrome pigments are more sheer than the MAC pigments. They are both great pigments (brandwise) to have and I do enjoy them both but I do enjoy the quality of the MAC ones more.
MAC PIGMENT in ROSE:
-Chunkier but softer texture
-slightly darker
-not cruelty free
-$22
-4.5 grams
-more opaque
-less gold reflex compared to Wildfire
MAKEUP GEEK DUOCHROME PIGMENT in WILDFIRE
-Finer but drier texture
-slightly lighter
-cruelty-free
-$12
-according to makeup geeks website, the following is stated: "Jars are rated for 3 grams of product weight (which is required listing for jar and box), but the jars may actually contain about 6 grams of product."
-sheerer
-more gold reflex compared to Rose
Do you have one or the other, or both? Let me know which one you prefer!