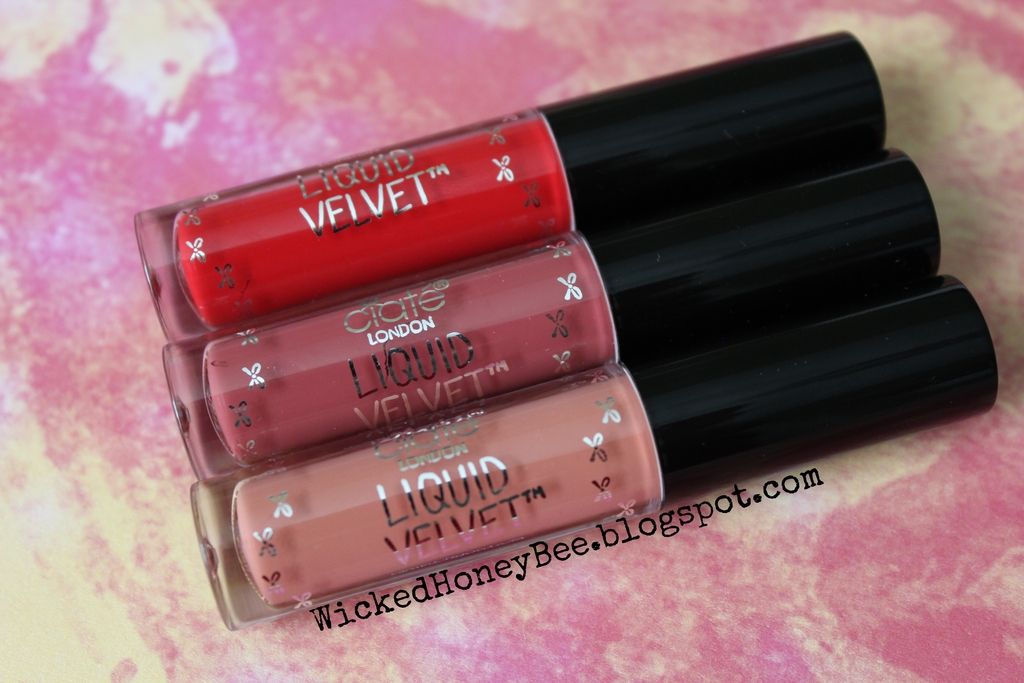 Hey my beautiful peeps! Hope you all have been doing well. I do want to apologize for being MIA. I've had a pretty crazy week but I am back and I am finally on my Thanksgiving weekend holiday! :) And I have officially started my holiday shopping since Monday. I got such a good deal on The Body shop with their black friday tote plus some holiday sets plus $25 off $75. Hell to the yes!
Speaking of holiday sets, this here is Ciates London Liquid Velvet three piece set featuring three deluxe liquid velvets in the shades Diva, Pin Up and Swoon. Each container consists of 0.067 oz. This set is an exclusive to Sephora and retails for $22 and has a value of $33. This is limited edition.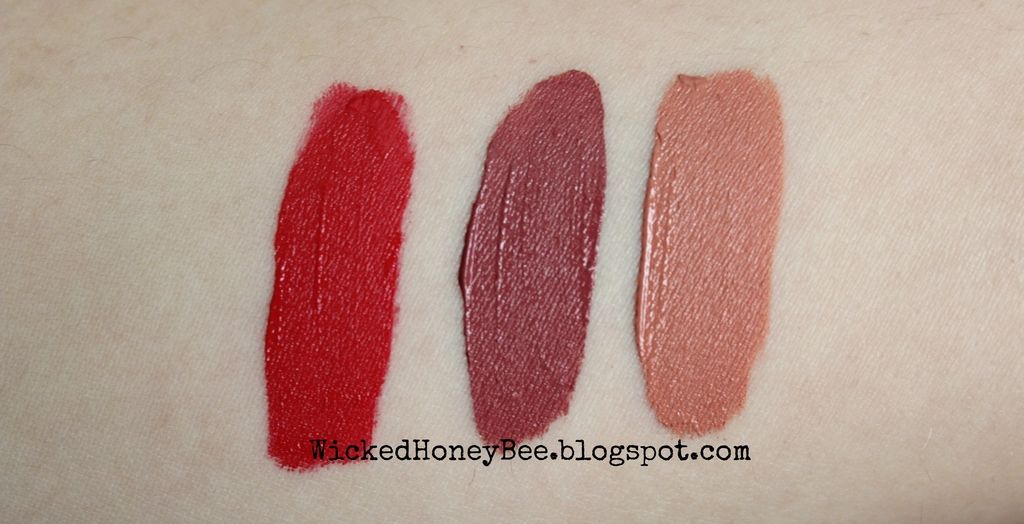 Diva, Pin Up, Swoon
Diva- True, clean bright red with blue undertones
Pin Up- Deep mauve with berry tones (exclusive to the set)
Swoon- peach nude
Overall, I really like this set. I am always skeptical of paying for deluxe sizes but I did anyways because ever since I got the Ciate Liquid Velvet in 2015's Sephora Give Me More Lip Favorites, I have been tempted to try some more out. The texture of these are really interesting. They feel plushy with a mousse-like texture, almost as if they were whipped. Very soft, very creamy and insanely pigmented. I mean, one swipe and you get pure crisp color. I would consider these satins for sure even though they are marketed as mattes. They never dry down to a complete matte but retain some of that shine. That being said, they do transfer a little whenever eating or drinking. My only complaint is that they do dry out the lips and will cling to any dry cracks on your lips, so soft and smooth lips are a must for these to look their best. Do check them out!
PROS:
-good variety
-consistent formula
-(cute packaging! had to say it!)
-long wearing, at least 8 hours
-good for gift giving
-two out of the shades are permanent
CONS:
-drying formula
Any thoughts? Let me know :) Hope you all are doing great!
P.S. Check out Temptalia for the hottest beauty deals for Black Friday and Cyber Monday;)