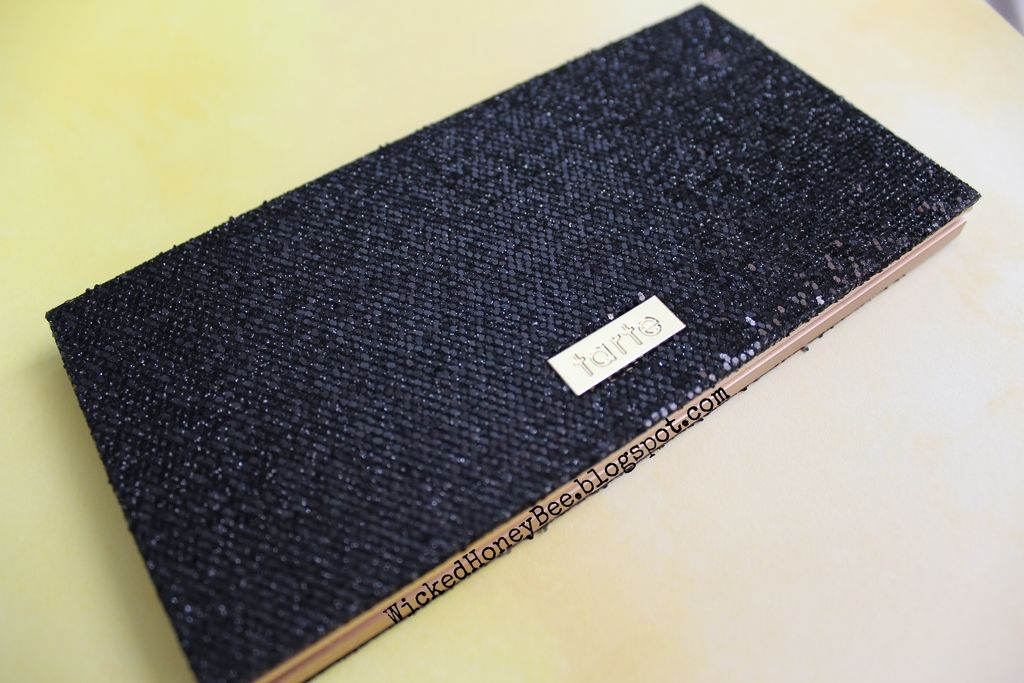 I have been anticipating Tarte's holiday blush palette for awhile now. I have their last years blush palette and I loved it, so naturally... I needed this one as well. I even skipped Tarte's recent 30% off their website because I knew I wanted to purchase this palette and this is more than enough for me. I need to manage my money wisely especially with the holidays coming up!
Tarte's Bling it on Blush palette retails for $44 on the Sephora website and comes with five 0.15 oz blush. The blushes are encased in a slim, black, sequined palette. This is limited edition.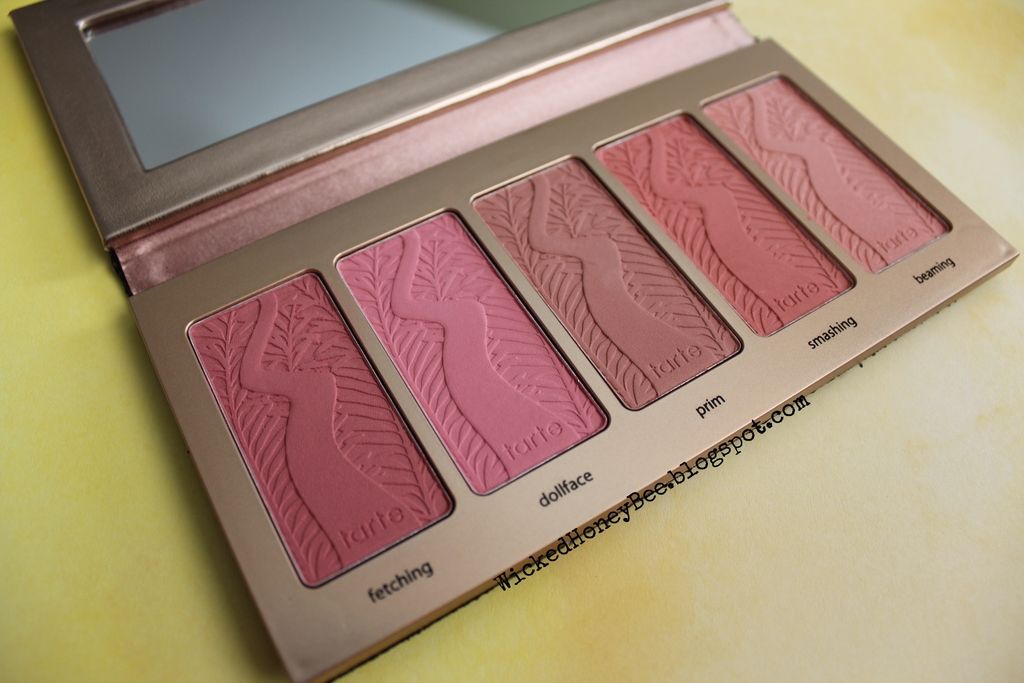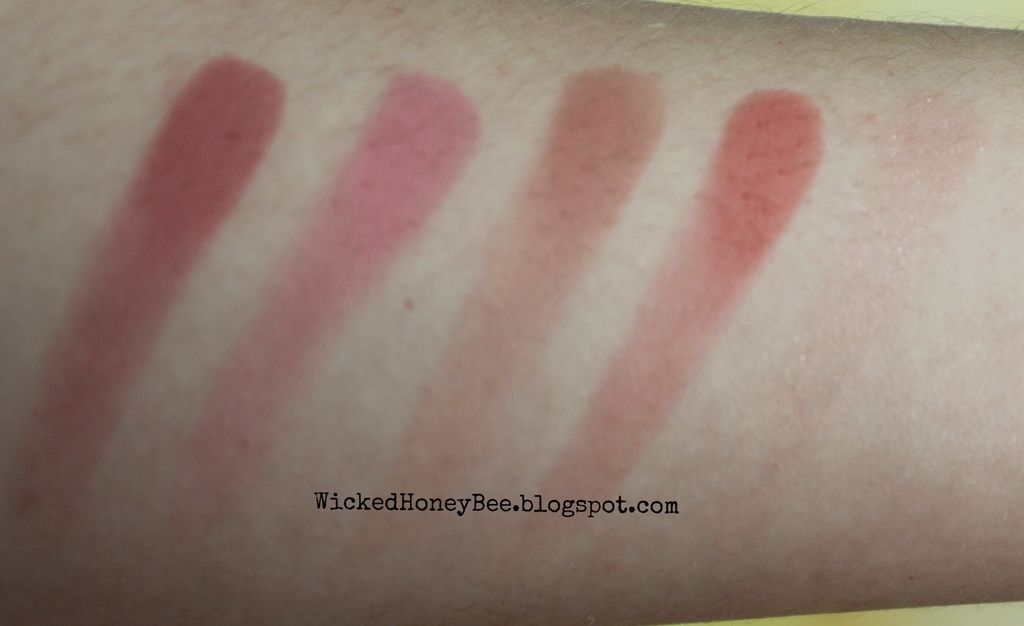 Fetching, Dollface, Prim, Smashing, Beaming
Fetching: medium rose
Dollface: bright pink with blue undertones
Prim: Nude peach
Smashing: medium pink coral
Beaming: light apricot with sparse glitter chunks
Judgement Call:
This is a great gift to give for the holidays. It's a good price for what it is and I do think the colors are universally flattering, minus one of the shades which needed a good build-up and would still only work for light skin tones. Beaming does not have the same consistency as the other four and the palette could certainly do without it. It's too sheer with unnecessary glitter in it. I guess on certain people it could work as a natural highlight to the face. I could wear Beaming as a light blush shade if I apply it heavily and that's with me being a NC15-NC20.The other shades are very reminiscent from last years palette. Not exactly identical but I feel Tarte used last years palette as a guide to tweek the undertones and deepness and lightness of some shades. That being said, the colors as a palette work because of the variance. You get a nude, rose, coral, peach, and bright pink which covers the basics of blush very well making it an ideal palette to take for travel. The packaging itself was not well thought out. I already had some sequins fall off within minutes of handling the palette. They got mostly on my hands but I had one or two on my face and leg.
If you already have last years palette... I would skip on this one. I liked last years better. This isn't their most impressive blush palette.
PROS:
-Varies in colors
-great for gift giving
-beautiful pigmentation and quality on 4 out of the 5 blushes
-Slim packaging
-names written on palette itself
CONS:
-sequin packaging falls off
-one shade is not consistent with the others and would be very hard for medium to dark skin tones to use.